Welcome to Serenity Massage & Spa, a peaceful sanctuary where you can leave your stresses and troubles behind to become transformed.
Feel rejuvenated, refreshed, and renewed. You will experience soft sheets, calming music, subdued lighting, and a warm, cozy massage table that will help send you on your relaxation journey.
It's about making you as comfortable as possible so you can escape from your hectic, busy life and float away in heavenly bliss during your massage treatment.
Located at 1003 S. Washington Ave, in Titusville, just off US 1; phone or text: (321) 603-8776.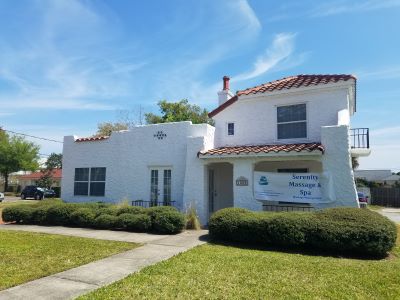 So come on in....I will be right with you :)
Lori Gaffney LMT, Mims, Titusville, Cocoa, Cocoa Beach, Cape Canaveral, massage therapist, massage, oncology massage, manual lymphatic drainage, lymphatic drainage, lymph drainage, CranioSacral Therapy, aromatherapy, relaxation massage, Swedish massage, deep tissue massage, lomi lomi, Hawaiian Lomi Lomi, hot stone, energy, reiki, Mims FL, Titusville FL, Cocoa FL, Cocoa Beach FL Cape Canaveral FL, Cancer massage, A Quiet Place of Healing, Serenity Massage & Spa
Therapist # MA77528